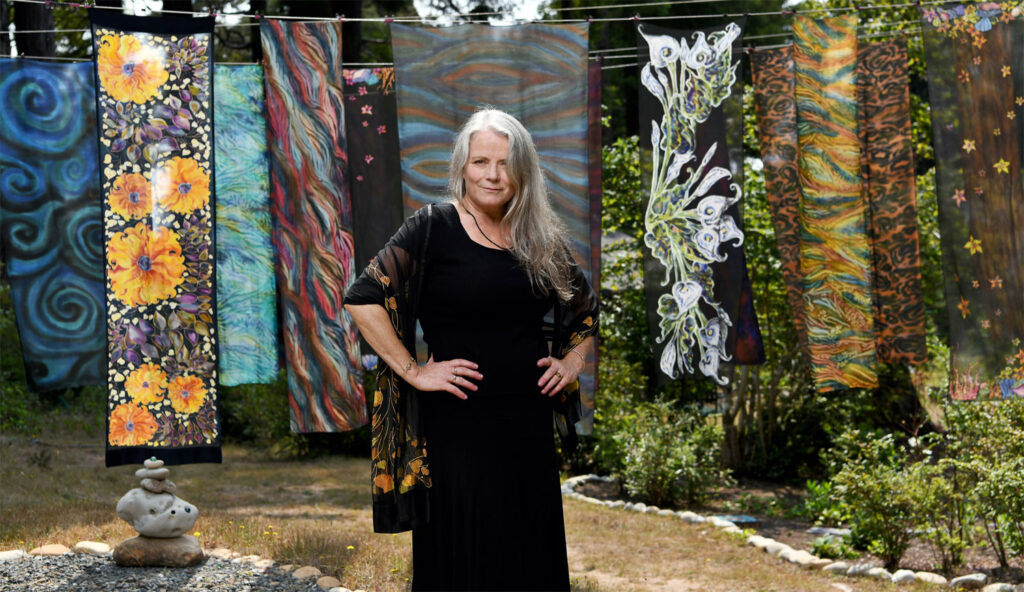 I paint to bring joy to those wearing my work. I paint because for the past 40 years I have been graced with being part of the best art shows from Laguna Beach to Park Avenue. I paint because I have had the opportunity to work with fabulous clients including galleries, retail catalogs, gift stores, boutiques and companies from Disney to Sky Mall. I paint because I am an artist and I am still giddy every morning when I go to my studio. I paint because I am filled with gratitude that my time is spent creating something that can make someone feel special.
Each piece goes through 13 steps from start to finish. During each one of those steps, I infuse my work with love and empowerment, insuring many generations of enjoyment.
The passion that drives me has morphed into Empowerment thru Accessories. This is my mission … to put scarves on the heads of women going through chemotherapy while empowering those involved as they learn to paint the silk and then again, when they share their creation with someone in need. This project is the most fulfilling thing I have done thus far in my life. If you are interested in this project please email me.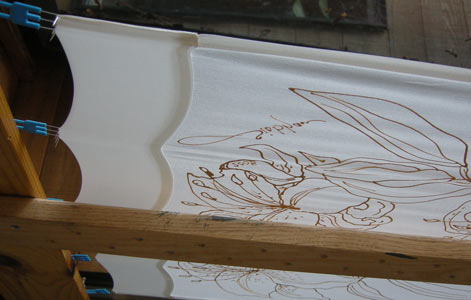 Thank you for your interest in my work. 
Featured in the Fall 2021 edition of Soundings.